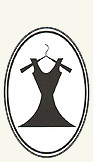 Consign With Us
We accept consignments tuesday thru friday during business hours for your convenience. Articles are accepted at the sole discretion of Designer Consignor. They MUST be in excellent condition, in the current season, cleaned, pressed and on hangers. Smokey or musty clothes will not be accepted. Clothing found to be damaged will be marked down or removed from the shop and given to charity.

Consignor will receive 40% of the selling price with an exeption that consignor will recieve 50% of the selling price for any item that sells for over $500. Designer Consignor reserves the right to reduce the price of articles consigned.

Articles are consigned for a period of 60 days from the date of agreement. Unsold articles must be claimed on the date indicated on the original computer printout, otherwise, they shall become the property of Designer Consignor and may be sold or disposed of at the sole discretion of Designer Consignor. Responsibility for reclaiming unsold items is that of the consignor.

Designer Consignor is not responsible for loss of, or damage to consigned articles.
Consigning is recycling...save money, save the earth!
We will be accepting spring clothing and accessories
after march 1st, Tue - fri.



click here for our consignor's form

click here for our reopening guide